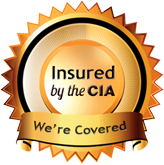 Ogdensburg
Massena
Potsdam
Canton
Watertown
Lisbon
Waddington
Heuvelton
Alexandria Bay
Gouverneur
and many more! Visit our page for
more information.
Event announcements! Special offers! Coupons! Contest info! Giveaways! These are just a few of the reasons to sign up now for our VIP Mailing List.
Subscribers will be sent regular notices of event locations, times, prices, and dates. Keep up with the newest additions to our inventory, the latest contest or giveaway, and receive exclusive discount & coupon offers only VIP subscribers are eligible for!
Unsubscribe at any time if you choose.
© 2016 Seaway Valley Jumpers, LLC. All rights reserved. Ogdensburg, New York 13669 (315) 528-9318